Most B2B marketers these days know how important a business blog can be to helping their company reach their goals. According to the 2015 Content Marketing Report, more than 70% of B2B marketers plan on creating more content in 2015 then they did in previous years. Most marketers however just don't know where to start. As an inbound marketing agency a common thing we hear a lot is how challenging it can be to find topics to blog about, let me start by saying we all go through it – the horror of the dreaded blinking cursor on a blank word document. Here are 9 strategies to improve your B2B business blog.
1. Find Out What Your Customers Are Asking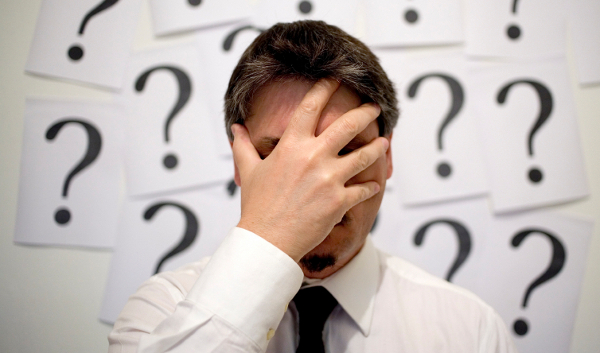 The key to successful B2B content marketing is to add value to your buyer persona(s) at different stages in the buying journey; buyer personas should be a massive part of any of your B2B marketing strategies. According to new research from BIA/Kelsey Group, 97% of consumers are now researching online before purchasing a product or service.
By answering common questions that your buyer persona(s) may have for every stage of the journey, you become a trusted source for information and studies have shown that consumers are more likely to buy from companies they know and trust than those they don't.
To add value to your customers, you need to have a clear idea of who your buyer persona(s) are and what questions they have about your product or service.
To find out what questions you should be answering in your blog you need to do a little bit of research. Try talking to your company's front-line employees such as your sales team; your sales reps are the first people to hear the objections that prospects have with your product or service, so try asking them what objections or common questions they hear most often.
You can also try asking customer service what questions people that have purchased your product have had, remember you want to provide content for buyers in every stage of the journey, and delight is definitely an essential stage in the journey. Even though a prospect has become a customer, you still want to provide content that delights them. The goal of the delight stage is so your customers either become repeat purchasers of your product or service or become an advocate for your business.
Once you've collected all your questions, find the people in your company with the relevant knowledge to provide the best answers.
Your first step would be to ask the same people you got the questions from (sales and customer reps) how they answer these questions when asked, from there, try to go more in-depth in your article. Do a Google search or interview subject matter experts on relevant topics, this may be the IT department in your company, or it may be the owner of another business that supplies your company with a particular widget. Whatever the question, if your customers are asking then it's up to you to find the answers and include them in your blog.
Remember to include questions for every stage of your customer's buying journey (otherwise referred to as the sale funnel).
Here are some common questions for Top, Middle and Bottom of the funnel.
Common top of the funnel questions usually start with: Why are, How is, What is
In the top of the funnel, prospects are learning about what something is.
Common middle of the funnel: How can I, What if I, Is this
In the middle of the funnel, prospects are learning how they can use or apply a product or service; they may at this stage like to know how others have used it.
Common bottom of the funnel: How much, How long, Trial period
In this stage, the prospects are convinced, and now they're shopping.
Not everyone that comes to your blog will be at the same stage of the buyer's journey; you want to answer as many common questions as possible. It doesn't make sense to answer top of funnel questions like the – why are, how is and what is questions without answering the middle and bottom of the funnel questions. These days, customers want to be empowered with knowledge before calling sales. Although it varies greatly with product complexity and market maturity, today's buyers might be anywhere from two-thirds to 90% of the way through their journey before they reach out to the vendor. For many product categories, buyers now put off talking with salespeople until they are ready for price quotes, your blog gives you the opportunity to educate them instead of someone else.
One of the added benefits of this approach is that you are creating a knowledge base that not only prospective customers can reference, but also other employees in the company, so next time your sale rap or customer support rep gets that questions, they can pull up the blog and search for a detailed answer.
2. Present Case Studies
Case studies are considered the middle of the funnel content; they are articles that showcase how your product or service helped another company. The visitors that are looking at case studies on your blog are visitors that are eyeing up your company, discovering how you might have helped someone else in their shoes.
The great thing about a case study is that it shows actual proof that you can deliver results, it's your time to shine. When prospective customers look at your case studies, they will find examples of other businesses which faced similar challenges to their own. They can then see how you solved these problems for them. You can't beat this kind of verifiable social proof.
An added advantage of case studies is that they are innately local. Most B2B marketers know they need to target local-keyword terms but creating content which includes local keywords can be a challenge. It is much easy to include local keywords if you are writing a case study about a local business.
3. Compare Products Or Services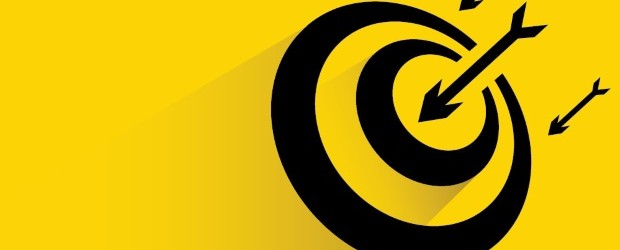 Comparing products or services are generally bottom of the funnel content, prospective customers know that they want or need your product or service but are looking for options on who or what is the best option to provide that product or service. You can help with this process by creating comparison content. This comparison content could be presented in a vs. blog post, a comparison chart or a short video.
Comparison content generally explains the pros and cons of using a product or service. 
Using your expertise and experiences you can explain in which situation one product is better than other. You can explain and give guidance as to which product or service will work best to achieve a specific goal.
By helping your prospects understand their options, you are guiding them in a consultative way to make a purchasing decision. A bonus to this is that by creating comparison content, you can rank with relevant long-tail keyword phrases for specific product names.
4. Create A Tutorial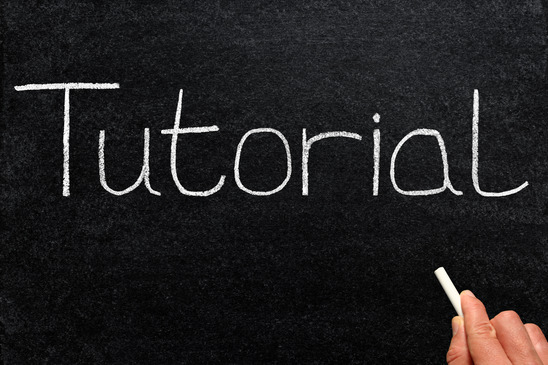 Tutorials are a great way to show off what your product or service can do; they can be created for any stage of the buyer's journey. Tutorials can be created to attract new visitors to your website, educate existing customers on some great things that they can do with your product or service, and they also have the potential to explain complex systems that your product or service can be used for. 
Tutorials can even be created for related products and services, for instance, a SaaS company, whose software monitors Facebook advertising ROI, may create a tutorial on how to set up your first Facebook ad campaign as these would be closely related. Try to think of tutorials that would be closely related to your company and not just directly on your product or service. 
It is still important to create tutorials about what you sell because tutorials about your product or service can help prospective customers become comfortable with your product and reassure them that they will be able to use it if they decide to purchase. But it's also essential to create content for buyers at every stage of the journey, so make sure to include tutorials related to your product as well.
Tutorials also make it easier for customers to get the most out of your product and fast track them towards their goals. That means happier customers that are more likely to make a referral.
5. State Of The Industry
State of the industry blog posts give you an overall look at your market. You collect statistics, trends and developments that are happening in your industry and lay them out. Infographics, slide-shares and other easily shareable pieces of content are great for these types of posts as other people tend to link back to them, earning you some excellent backlink currency.
6. Reviews of Industry Related Things
This is considered top of the funnel content and another great way to get backlinks to your website. Review industry widgets or trade shows. Remember, you want to be the trusted source of information in your industry to your visitor, so go as in-depth as you can and don't be afraid to give your own opinion. Don't just regurgitate the information from other people; your visitors want to hear your spin on the subject, this might be a great new widget on the market, a big trade show that has either happened or is coming up. Make it relevant and make it something that your prospective customers would want to read.
7. Upcoming Industry Events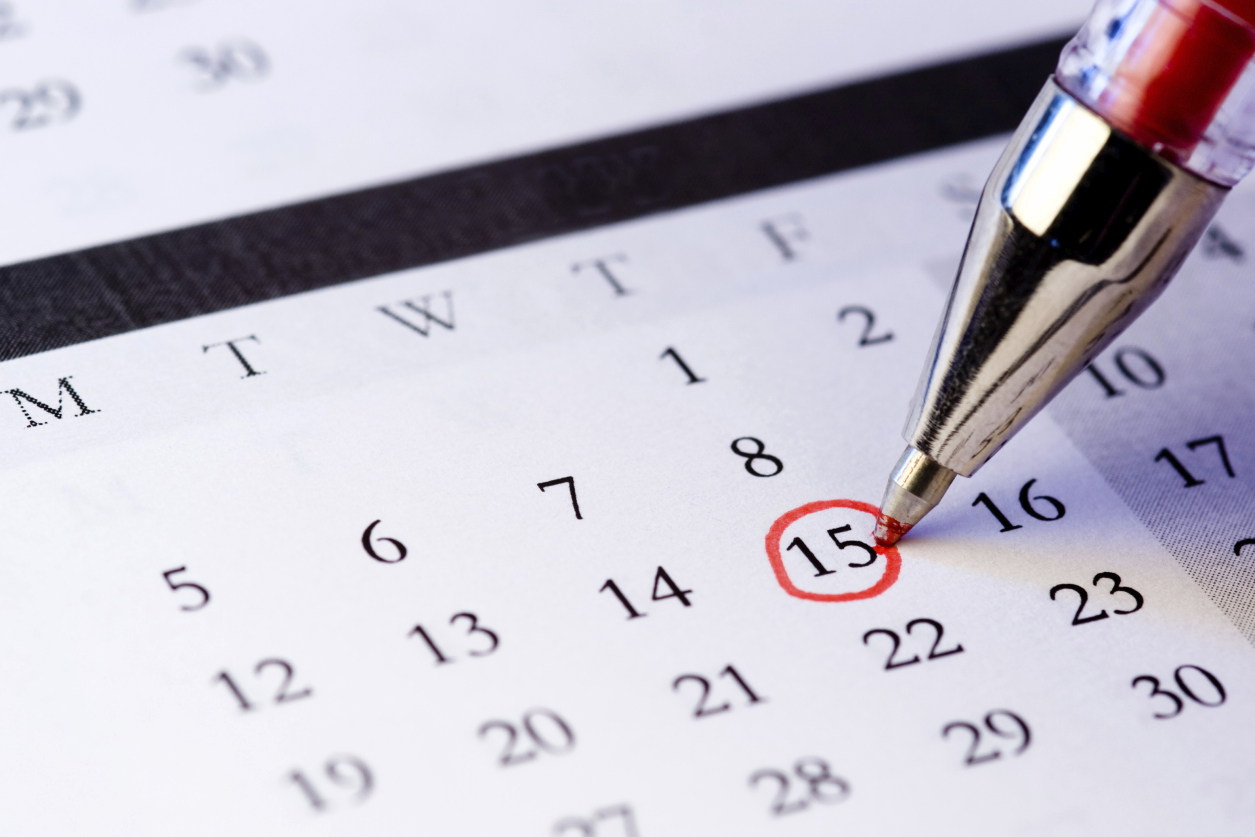 Unlike number 6, where you would give your spin on events like trade shows, upcoming industry calendars are simply lists of the upcoming events. 
A good best practice when doing industry calendar posts is to reach out to the organizers of the events you've included and let them know that you've included them in your events calendar. Let the organizers know that you would appreciate if they would share the link with their follows on social media. Ask them if everything looks ok and if there is anything they'd like you to add to the event description. Let them know that you'll also be sharing this on your own social media, this not only leads to great backlinks but also excellent relationship building that can lead to some great guest blogging opportunities and strategic partnerships in the future.
8. Interviews with authorities in your industry
There are many benefits to interviewing authorities in your industry, here are just a few.
A) Relationship Building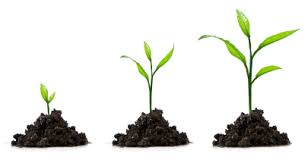 There is no quicker way to build a relationship than an interview. Email introductions are generally cold and unwanted because they're usually sent when you want something (a take), interviews, however, are emails offering something (a give), you are offering exposure. Authorities figures can't be authorities in their industry if nobody knows who they are, so to them, most of the time, exposure is valuable, and most of the time, you'd be surprised at how many of them say yes.
B) Free Content
When you interview authority figures, all you have to research is intelligent questions and if this is your industry you're probably aware of some challenges your industry already faces. Try to also include some of the questions from your sales reps and customer support reps and get your authority's take on how to solve them.
C) Free Consultation
Depending on the industry, some authorities can demand some pretty crazy rates for their time. A 1-hour consultation can sometimes go for thousands of dollars and having them share their thoughts with multiple people like at a conference, can sometimes go for tens of thousands. When you reach out to your authority make sure you outline the benefits that they will be getting out of the interview, make it as easy as possible for them to get you the content you need, this could be a call, a questioner, a recorded Skype chat that you can transcribe afterwards or even a video chat that you can post to your blog, make sure that it's what they want and how they want it.
D) Increase in Traffic, Subscribers and Leads
Authorities tend to have large audiences, if the authority decides to share the blog post, it could mean a major boost in traffic, subscribers and leads for your business. 
Once the blog post is up, make sure you make it as easy as possible for the authority to share your post. Once the post goes live, email the authority with some links, notifying them that the interview went live and if they'd like to share, you've included a few links to the post in the email. Make sure that you include short links, full links, and pre-written tweets. You want to make it as frictionless as possible. Let them know in the email that you've included these to use if they'd like but don't push anything; you don't want to mess up the relationship you've just made, you've already stated the benefits in your initial email so anything you say at this point will just sound pushy.
E) Authority By Association
We've all heard of guilt by association, but have you heard of authority by association? By interviewing authorities you and your company will start to build your own authority, your readers will inevitably start associating you and your company with the people you interview.
9. Surveys
Surveys are great to include into your "state of the industry report" blog posts but are also great stand-alone blog posts as well. Try interviewing colleagues, competitors, customers and so on to create your content, make sure to reach out to them once the post is live to let them know so that they can let their friends know.
Much like the state of the industry reports, people tend to share these surveys, so make sure to make them as easy as possible for your readers to share. This is another area where visuals do really well, try creating infographics and images with some of the most shocking stats you've found, post them to Pinterest and Google+ linking back to your blog post.
Conclusion
For B2B marketers, a business blog can be one of the most valuable things a company can have, from building trust to explaining complex subjects in small digestible amounts. Implementing these 9 blogging tips will help you develop a bond with your prospects, and supercharge your creativity so that you can better avoid writer's blog and the dreaded blinking cursor on a blank word document.